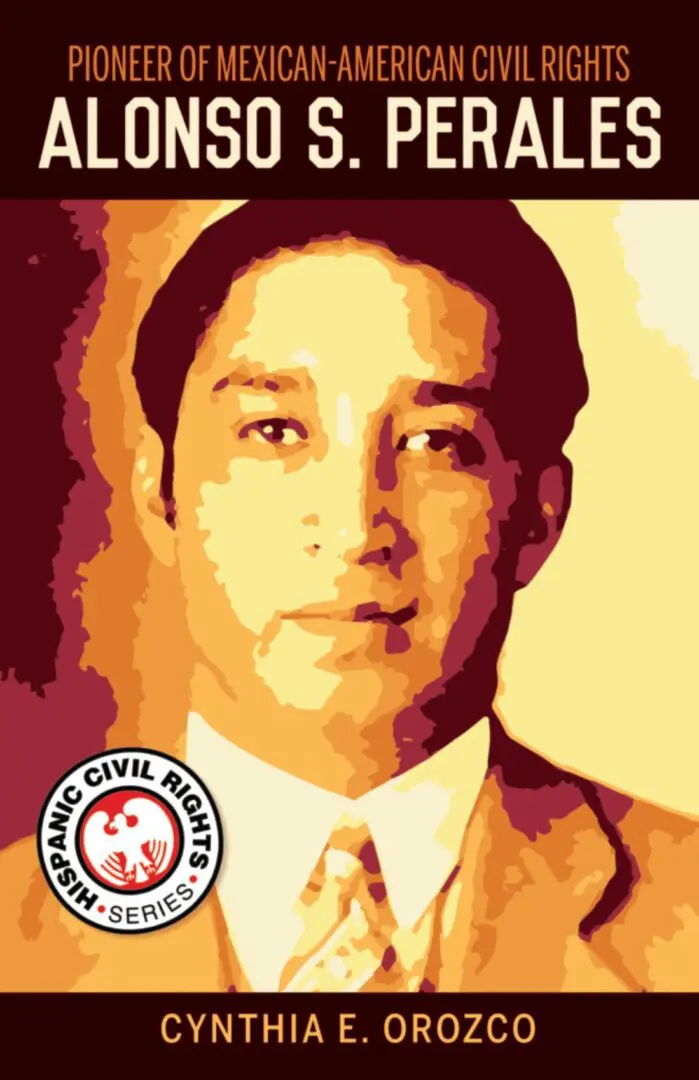 Pioneer of Mexican American Civil Rights: Alonso S. Perales
In this wide-ranging biography, historian Cynthia Orozco examines the life and work of one of the most influential Mexican Americans of the twentieth century. Alonso S. Perales was born in Alice, Texas, in 1898; he became an attorney, leading civil rights activist, author and US diplomat.
Perales was active in promoting and seeking equality for "La Raza" in numerous arenas. In 1929, he founded the League of United Latin American Citizens (LULAC), the most important Latino civil rights organization in the United States. He encouraged the empowerment of Latinos at the voting box and sought to pass state and federal legislation banning racial discrimination. He fought for school desegregation in Texas and initiated a movement for more and better public schools for Mexican-descent people in San Antonio.
A complex and controversial figure, Alonso S. Perales is now largely forgotten, and this first-ever comprehensive biography reveals his work and accomplishments to a new generation of scholars of Mexican-American history and Hispanic civil rights. This volume is divided into four parts: the first is organized chronologically and examines his childhood to his role in World War I, the beginnings of his activism in the 1920s and the founding of LULAC. The second section explores his impact as an attorney, politico, public intellectual, Pan-American ideologue and US diplomat. Perales' private life is examined in the third part and scholars' interpretations of his legacy in the fourth.
Agent of Change: Adela Sloss-Vento, Mexican American Civil Rights Activist and Texas Feminist
Available in paperback Mar. 2022
The essayist Adela Sloss-Vento (1901–1998) was a powerhouse of activism in South Texas's Lower Rio Grande Valley throughout the Mexican American civil rights movement beginning in 1920 and the subsequent Chicano movement of the 1960s and 1970s. At last, presenting the full story of Sloss-Vento's achievements, Agent of Change revives a forgotten history of a major female Latina leader.
Bringing to light the economic and political transformations that swept through South Texas in the 1920s as ranching declined and agribusiness proliferated, Cynthia E. Orozco situates Sloss-Vento's early years within the context of the Jim Crow/Juan Crow era. Recounting Sloss-Vento's rise to prominence as a public intellectual, Orozco highlights a partnership with Alonso S. Perales, the principal founder of the League of United Latin American Citizens. Agent of Change explores such contradictions as Sloss-Vento's tolerance of LULAC's gender-segregated chapters, even though the activist was an outspoken critic of male privilege in the home and a decidedly progressive wife and mother. Inspiring and illuminating, this is a complete portrait of a savvy, brazen critic who demanded reform on both sides of the US-Mexico border.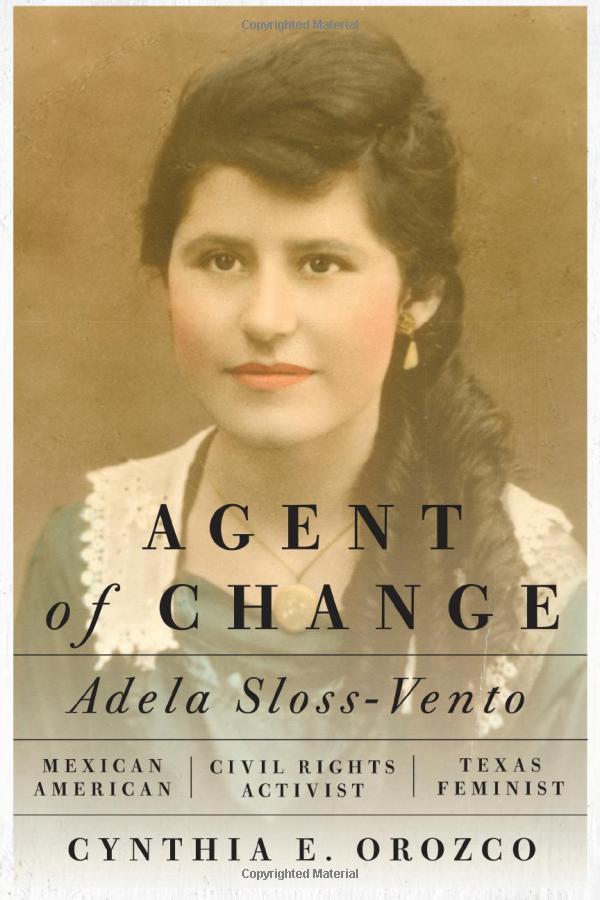 Liz Carpenter Award, Best Book in Texas Women's History, 2020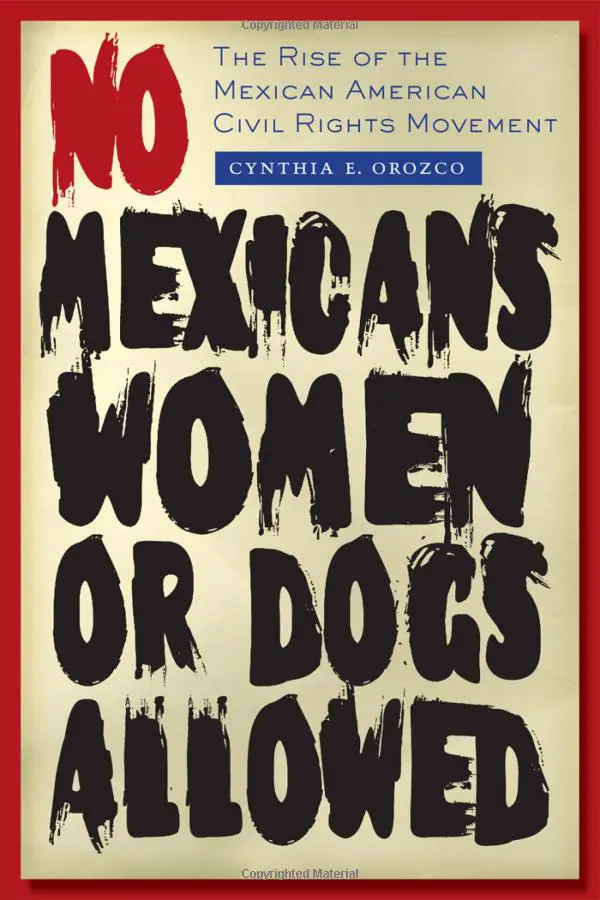 Best-selling academic book, UT Press, 2010-2020
No Mexicans, Women or Dogs Allowed: The Rise of the Mexican American Civil Rights Movement
Founded by Mexican American men in 1929, the League of United Latin-American Citizens (LULAC) has usually been judged according to Chicano nationalist standards of the late 1960s and 1970s. Drawing on extensive archival research, including the personal papers of Alonso S. Perales and Adela Sloss-Vento, No Mexicans, Women, or Dogs Allowed presents the history of LULAC in a new light, restoring its early twentieth-century context.
Cynthia Orozco also provides evidence that perceptions of LULAC as a petite bourgeoisie, assimilationist, conservative, anti-Mexican, anti-working class organization belie the realities of the group's early activism. Supplemented by oral history, this sweeping study probes LULAC's predecessors, such as the Order Sons of America, blending historiography and cultural studies. Against a backdrop of the Mexican Revolution, World War I, gender discrimination, and racial segregation, No Mexicans, Women, or Dogs Allowed recasts LULAC at the forefront of civil rights movements in America.
Mexican Americans In Texas History
The contributions and influences of Mexican Americans in Texas history have been many and significant. Only in recent decades, however, have historians adequately told this story. The enormous strides made in the study of Mexican-origin people in Texas are reflected in this important new book of essays. In May 1991, the Texas State Historical Association co-sponsored a conference, "Mexican Americans in Texas History," which brought together some six hundred participants, including nearly one hundred leading scholars in the field of Mexican American Studies.
In the words of the editors' introduction, this highly successful conference "confirmed and celebrated the existence of a substantial body of literature in Mexican American history." It showed that "Mexican American history was on its way to assuming its rightful place of importance." This groundbreaking volume, which contains eleven essays from that pivotal conference, corrects and amplifies the historical record. Mexican Americans in Texas History will be of great interest to students, scholars, teachers, and general readers, and it is well adapted to classroom use.